Buy the Best Refurbished Used Servers
& Equipment  at RajaServer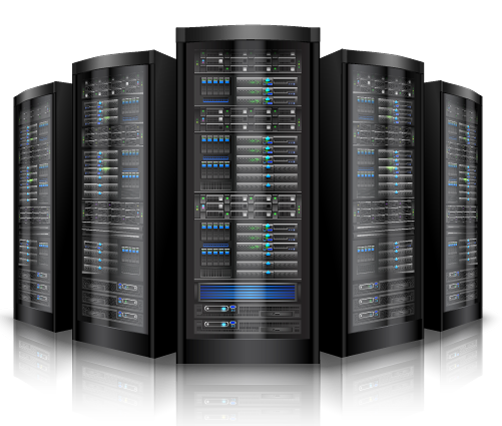 Refurbished servers? We've got 'em!
RajaServer stocks and delivers new and refurbished servers and networking equipment. Our blend of low prices, high quality and exceptional service offers a unique opportunity for corporate IT groups to economize without compromising. RajaServer specializes in new and refurbished servers and networking equipment. We stock brands like HP, Dell, IBM, Sun and Cisco. RajaServer saves you money by stocking the equipment you're looking for – equipment that's compatible with your current systems. And our prices are lower than anywhere else in the market. Quite simply, we offer the best IT equipment at the best prices.
High Quality
At RajaServer, we bundle our low prices with high quality. Our quality program was designed and implemented by certified quality professionals with deep expertise in IT products. Our five-step process for preparing used servers for sale ensures that you receive factory-new quality refurbished equipment:
1. Supplier Evaluation
All new suppliers undergo our application process to verify their ability to provide quality product when you need it.
2. Inbound Inspection
RajaServer performs a visual inspection on all product to assess external condition. Once cleared, the material undergoes functionality inspection specifically tailored to each commodity.
3. Assembly
RajaServer configures the product to meet your unique specifications. Technicians run full diagnostics on servers and update the firmware on RAID, NIC, and DRAC and BIOS. Commodity items are re-tested to verify functionality before being passed to final QC.
4. Outbound Inspection
Equipment is packaged securely by trained professionals so your shipment arrives safely. Our double-walled mullen board boxes provide superior protection during transit.
5. Secure Packaging
All equipment undergoes full burn-in testing before shipment to ensure high performance. This test-run step guarantees that your product will perform to spec the first time you use it. Initial diagnostic pretest is 10-15 minutes, and then 1 hour burn-in.
Contact us to learn more about our services
Documented organizational systems and procedures are the foundation of RajaServer's high quality standards. All of our services are rooted in proven best practices.
Secured Facilities
Security starts with our facilities, where monitored alarms, 24-hour security camera surveillance, and controlled access are standard. Your drives and your data are always protected.
Technician Screening
It's critical that your product be handled and sanitized by trusted individuals. That's why all of RajaServer's technicians are carefully screened and selected and undergo background checks and drug screens.
Focused Training
RajaServer's technicians receive extensive and ongoing technical and security training to ensure they know the industry-best methods and standards for processing storage devices.
Verified Processes
RajaServer's processes are certified to ISO 9001:2015, ISO 14001:2015, and ISO 45001:2018, ensuring the quality and continuous improvement of the practices that manage our operations, product handling, and each aspect of our service offerings.
Branch Office Cikarang

Ruko Cifest Blok AB No. 51
Cikarang Selatan
WA: 08111508225 (Gugus)