Sell Used

Servers & Networking Equipment at RajaServer
Sell Your Servers & Networking Equipment with our ITAD Program
Looking for a solution for what to do with your obsolete computing gear that is painless for you and the environment? Updating your data center and need a place to dispose of your outdated IT equipment? RajaServer is the best place to sell used servers and networking equipment.
We'll pay you to take it off your hands and set our team to work refurbishing your outdated equipment for renewed use. If your equipment can't be refurbished, then we'll handle the server recycling process.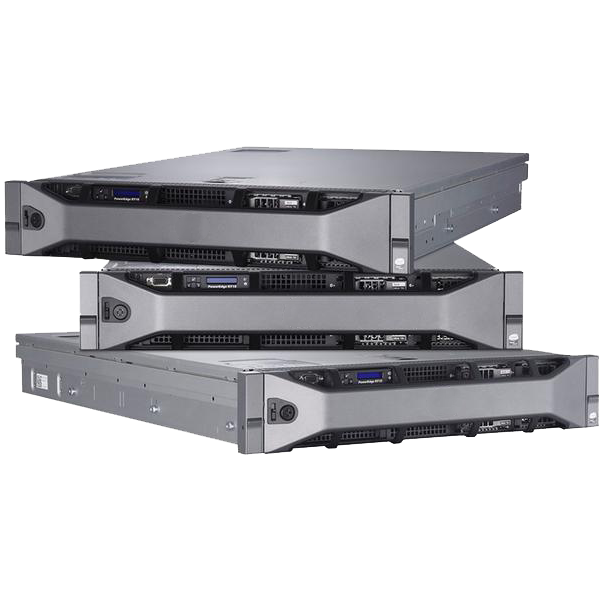 RajaServer Makes It Easy to Sell Used Servers & Equipment
When you sell used servers and IT equipment to us not only will you make some money, but you'll also help the environment. We'll either refurbish your servers and equipment or ensure everything is properly recycled. Either way, you could walk away with some cash in your pocket and the knowledge that you did your part with handling your used equipment in the best manner possible. Our three-step process will make everything as easy as possible.
1
Asset Identification
Send us your asset list
Asset lists should include all available details, such as:
Model number
Configuration information
Purchase date
Service tag
2
Asset Evaluation
We measure marketability
Comprehensive report including market value of assets:
Quick turnaround times
1-2 business days
Offer good for 30 days
3
Asset Purchase
You get paid
Custom IT asset disposition strategy:
Account setup
Logistics & freight plan
Equipment pickup
Quick payment
Certificates of destruction or wipe issued
Contact us and leave the rest to us
We'll evaluate your product and provide an offer within 48 business hours. Please note that if your equipment is damaged, non-functioning, or beyond salvageable, we may not be able to provide you with a cash offer. If we are not able to provide you with a cash offer for your equipment, we will still contact you about recycling options that may best fit your needs.
Packaging your Equipment
We refurbish, customize, and sell used servers that are the highest possible quality, and we maintain this quality every step of the way. You can help us protect this product quality by making sure to package your item safely to prevent damage in transit.
Shipping your Equipment
Once you accept the offer, we'll send you a shipping label so you can send us your product and get paid sooner. You clear outdated equipment from your space, get paid for it, and can rest assured that it's winding up responsibly renewed. We sell used servers that could have ended up cluttering landfills. Helping the environment feels good, doesn't it?
Contact us to learn more about our services
Documented organizational systems and procedures are the foundation of RajaServer's high quality standards. All of our services are rooted in proven best practices.
Secured Facilities
Security starts with our facilities, where monitored alarms, 24-hour security camera surveillance, and controlled access are standard. Your drives and your data are always protected.
Technician Screening
It's critical that your product be handled and sanitized by trusted individuals. That's why all of RajaServer's technicians are carefully screened and selected and undergo background checks and drug screens.
Focused Training
RajaServer's technicians receive extensive and ongoing technical and security training to ensure they know the industry-best methods and standards for processing storage devices.
Verified Processes
RajaServer's processes are certified to ISO 9001:2015, ISO 14001:2015, and ISO 45001:2018, ensuring the quality and continuous improvement of the practices that manage our operations, product handling, and each aspect of our service offerings.